Health & wellness
Your well-being affects many aspects of your life: your relationships, your academic success, how you navigate daily stresses, and your mental health. Learn about what institutions offer to help take care of yourself.
FIND SUPPORTS
Your mental health matters.
It's natural to experience school-related stress and to find yourself feeling overwhelmed. If you're feeling isolated, worried about the future or struggling with mental health issues, counselling and wellness services can help.
Post-secondary institutions offer free accessible, professional, confidential and inclusive support for their students.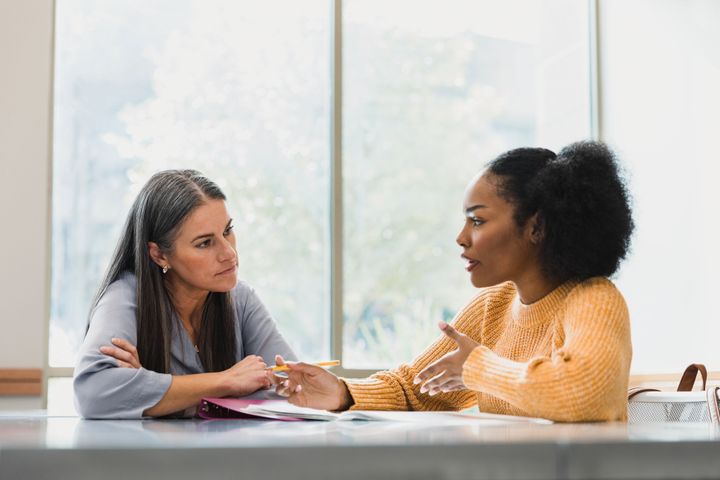 Learn how to balance and care for your mental health.
Make sure you are taking care of yourself. Are you eating, sleeping, exercising, managing school work? You may have more support than you know. Talk to your parents, school, physician, social worker, trusted friend or loved one. There are some great resources below. Explore a variety of services and programs and discover tools to help practice mindfulness and meditation.
Mental health services for high school students
The Government of B.C. provides a range of mental health assessment and treatment options for children and youth (0-18 years of age) and their families at no cost. Explore the mental health services available to you if you are experiencing significant difficulties related to your thoughts, feelings and behaviours.
On-campus services for post-secondary students
B.C. post-secondary institutions offer a wide variety of mental health services for their students: accessibility services, student services, career services, counselling, workshops, groups, and crisis support. Familiarize yourself and take advantage of what's available to you on the institution's website.
Seek help
If you or someone you know is in immediate danger or at risk of harming yourself or others, 24/7 crisis support is available.
Call 911 - Call or chat online with a crisis responder from

CrisisCentre BC

anytime.
SELF-CARE
Discover other ways to support your well-being.
Some post-secondary institutions have fitness facilities and offer memberships to students. They might also offer athletics and recreation extra curricular activities like nature walks, intramural sports, and yoga classes. Some campuses also have prayer and meditation rooms for students of all spirtual beliefs and backgrounds. Explore the institution's website to see what they offer to support your self-care and wellness.